MANAGING PERICARDITIS STARTS WITH A TEAM APPROACH

You may need to see a number of different healthcare specialists. Most of your care may be given by a cardiologist (heart specialist). Depending on your situation, you may also see:
This is not a complete list. The care you receive will depend on your medical history and the kind of care available to you.
---
TREATMENT OPTIONS FOR ACUTE AND RECURRENT PERICARDITIS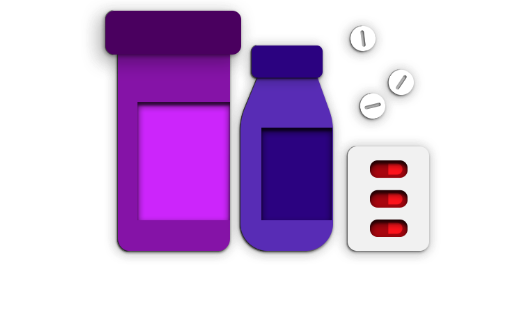 ACUTE PERICARDITIS
After you have been diagnosed with the first acute pericarditis episode, your doctor will prescribe medicines to ease your symptoms.
If you have an infection, you may receive medicine to target the bacteria, virus, fungus, or parasite
You may also receive medicines that relieve pain and inflammation, such as aspirin or nonsteroidal anti-inflammatory drugs (NSAIDs)
Recurrent Pericarditis
If you have recurrent (repeat) pericarditis, your doctor will work with you to create a treatment plan that may include a number of different medicines.
Please note that side effects may occur with any type of medication (prescription or over-the-counter).
Some side effects observed with medications used to treat pericarditis may include upset stomach, diarrhea, increased risk of bleeding, mood changes, or osteoporosis (brittle bones).
Discuss possible side effects with your doctor.
CURRENTLY, most medicines used for treatment are Not FDA APPROVED SPECIFICALLY FOR RECURRENT PERICARDITIS

Some of the medicines your doctor uses, such as NSAIDs and pain relievers, have been approved by the US Food and Drug Administration (FDA) to treat a condition or disease. However, these medicines have not been studied specifically for the treatment of recurrent pericarditis. Your doctor is permitted to use them and they have been accepted by the medical community as the best way to treat your symptoms.
Kiniksa is committed to improving the lives of individuals with recurrent pericarditis through dedicated treatment research.
The steroids aren't the best. They may stop the pain, the pressure, but they do bring their own pain.
THERE ARE ACTIONS YOU CAN TAKE THAT MAY HELP RELIEVE YOUR SYMPTOMS OR POSSIBLY REDUCE THE RISK OF RECURRENT PERICARDITIS
Talk to your physician to determine your best treatment plan. Some individuals with pericarditis have reported that the following tips have helped them manage their situations:
Be sure to allow yourself to recover completely from an existing episode
Get plenty of rest
Don't return to physical activity until your doctor tells you it's okay
Exercise may further damage the delicate tissues of the pericardium or the heart itself
Follow the treatment plan worked out with your doctor, keep your doctor appointments, and take your medicine as directed
You may wish to track your triggers. If you have a repeat pericarditis flare, consider what you may have been doing or how you were feeling. Did you drink caffeine or feel stress before your symptoms began? Was it a hot day? Were you exercising? By identifying and tracking your triggers, you can work to avoid future pericarditis recurrences.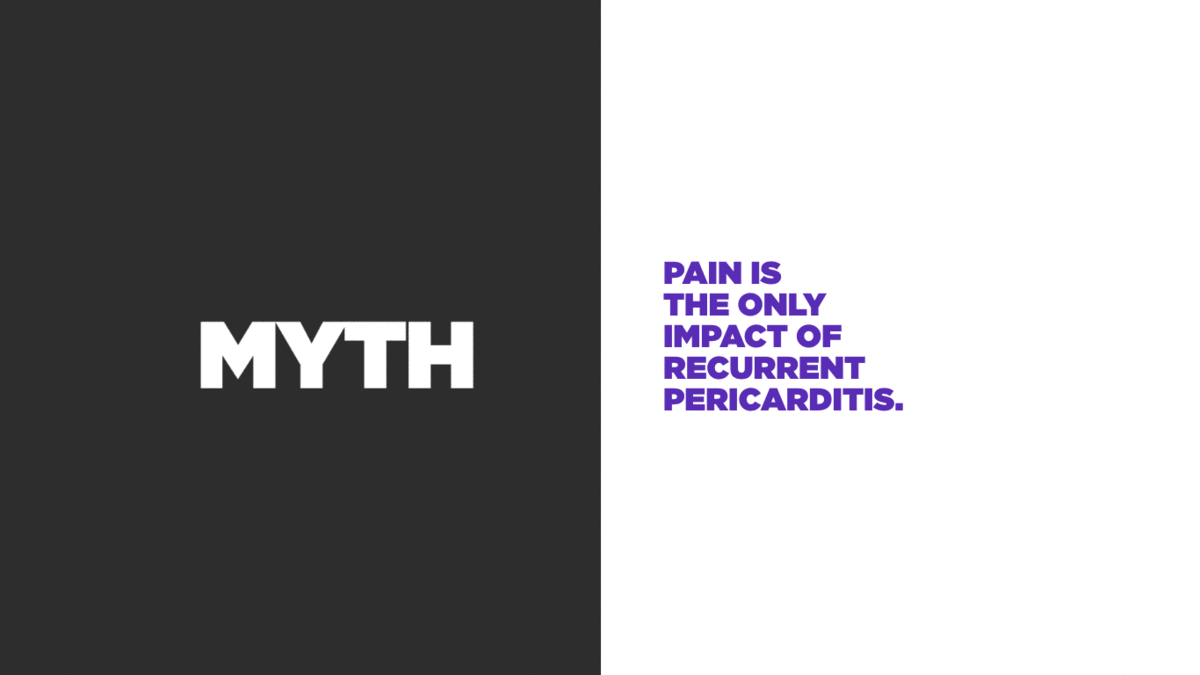 PERICARDITIS AFFECTS EACH PERSON DIFFERENTLY. EARLY CARE CAN HELP AVOID COMPLICATIONS.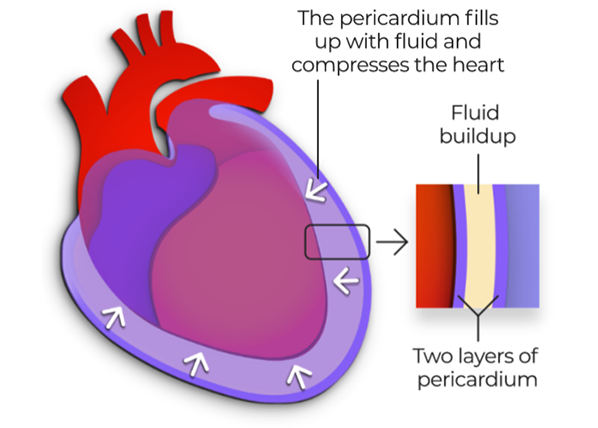 Some people may experience pericardial effusion.
This happens when fluid builds up in the pericardium. Your doctor will detect if you have pericardial effusion by ordering an echocardiogram or MRI.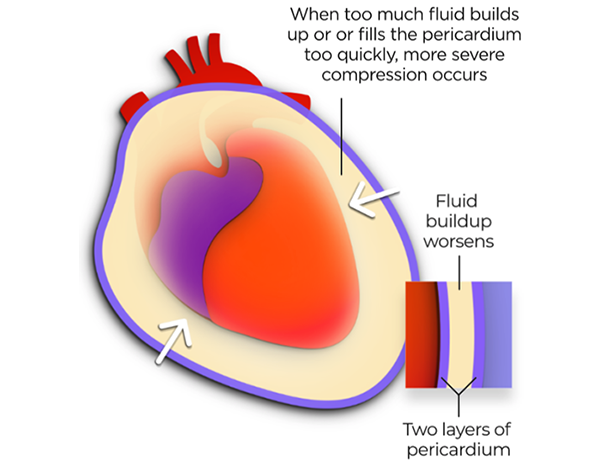 When pericardial effusion worsens (too much fluid builds up or the fluid builds up too quickly), people can experience cardiac tamponade.
In cardiac tamponade, the fluid-filled pericardium can affect the proper function of the heart. This can be serious and life threatening. If cardiac tamponade occurs, your doctor will discuss options to ease the buildup of fluid. Fluid can be removed with a needle or tube (a procedure called pericardiocentesis) or by creation of a small window in your pericardium to drain the fluid (a procedure called pericardiotomy).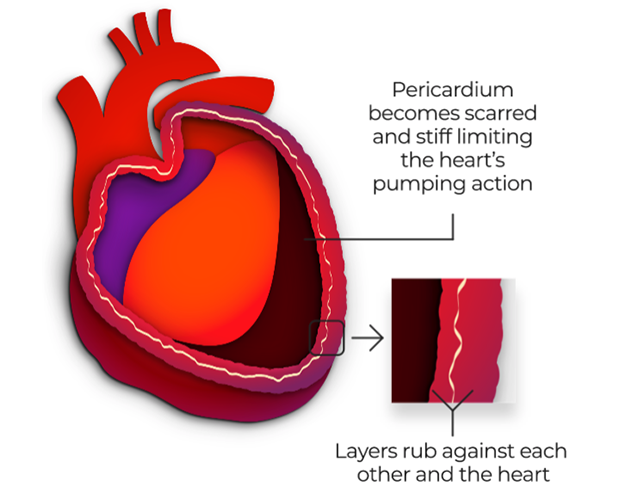 Another risk, although rare, is constrictive pericarditis. 
The pericardial sac becomes scarred and stiff, limiting the heart's pumping action. This can occur in someone during the first (acute) episode or after recurrent (repeat) pericarditis flares. In some cases of constrictive pericarditis, the pericardium may need to be partially or completely removed. This surgery, called a pericardiectomy, can have serious risks, so it is considered a "last option" your doctor will work with you to avoid.
Doctors were very quick to attribute it to some sort of mental or emotional stress, and that made even the path to getting acknowledgment of these acute episodes very, very difficult.
IF YOUR RECURRENT PERICARDITIS HAS CAUSED ANXIETY OR DEPRESSION, YOU ARE NOT ALONE
Physical pain is often followed by a fear of recurrent (repeat) flares, which can affect your emotional well-being.
Because it often occurs when lying down, pericarditis pain can lead to lack of sleep, which, in turn, can cause sadness, anxiety, and feelings of being alone.
Individuals with recurrent pericarditis have reported that the condition can affect their emotions and quality of life.
---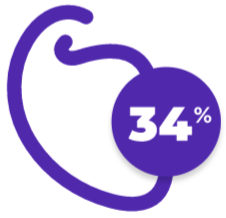 of the respondents said they have depression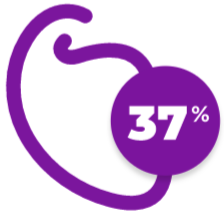 of the respondents said they feel anxiety
In a 2020 study published in the American Journal of Cardiology, researchers conducted a web-based survey of 83 adults aged 18 and older with recurrent pericarditis. The goal of the study was to understand the clinical characteristics and the quality of life burden that the condition has on their daily life. For these patients, almost half said they feared the next flare "quite a bit" or "very much."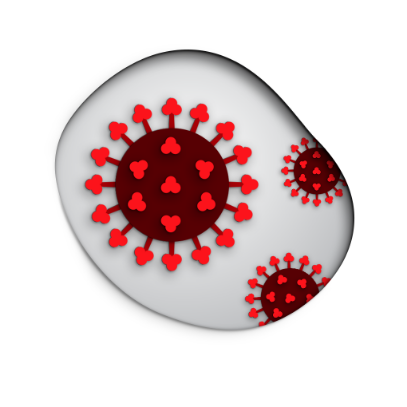 PERICARDITIS AND COVID-19
Pericarditis is one more reason to avoid COVID-19.
COVID-19 has been shown to affect those with compromised immune systems more severely.
This includes individuals with pericarditis.
The Centers for Disease Control and Prevention (CDC) recommends wearing a mask and social distancing to combat the spread of COVID-19. Research now indicates that the virus can have an impact on the heart (and has been shown to trigger some cases of pericarditis). If you develop COVID-19 symptoms or suspect you may be infected, be sure to tell any healthcare providers you see that you have a history of pericarditis. This will help them manage your care appropriately.
LEARN FROM PEOPLE LIVING WITH PERICARDITIS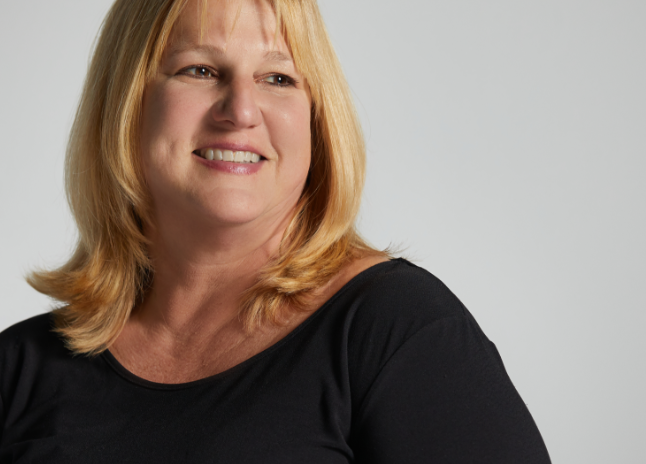 With the significant physical and emotional burden of recurrent pericarditis, people just like you are learning how best to live with the challenges of the disease. 
After 5 years, I've learned once I feel the symptoms, I start immediately taking colchicine.
Vanessa, 34
This mother of 3 isn't letting pericarditis win, using the most powerful weapon she has found to battle the disease — a big smile and a positive attitude.
Watch her story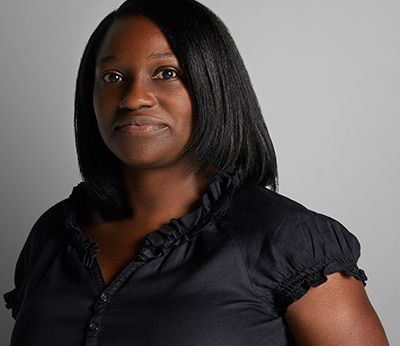 Vanessa - Management & Treatment
I still have to live my life. I have to take care of my kids. I have to work. So, at this moment, I just push through it.
Jill, 50
She has a preplanned response when she feels a flare approaching that includes the support of family and a close relationship with her cardiologist
Watch her story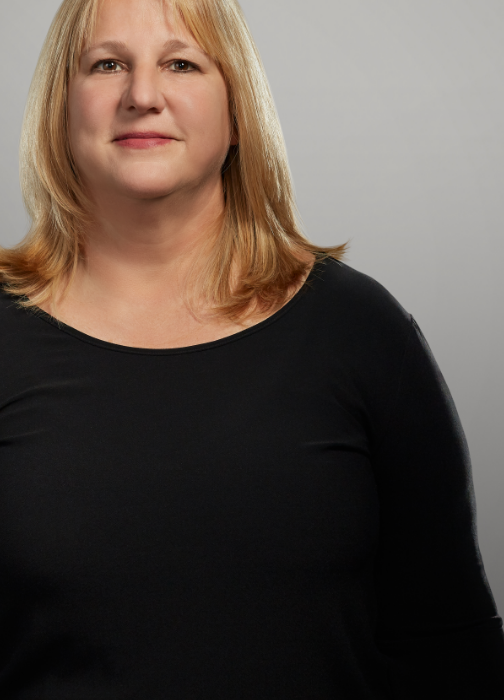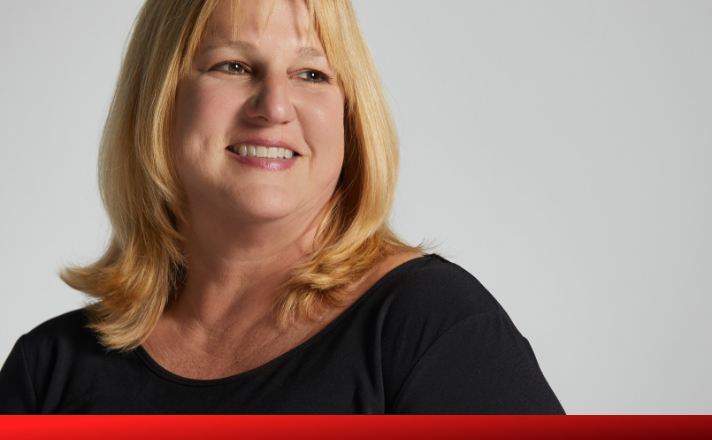 Jill - Management & Treatment
Dona, 51
Dona had hoped that after multiple episodes and rounds of medication, it would be a quick road to recovery. Listen as she navigates the path toward "getting healthy again."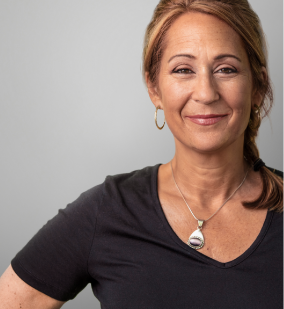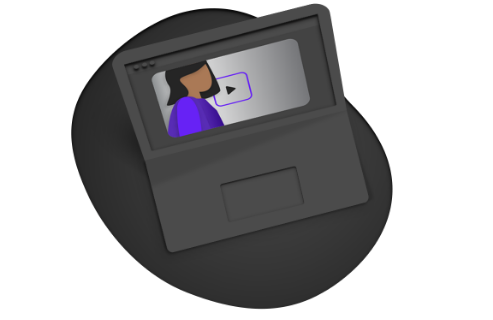 See more stories
Hear and see the full stories from others who have experienced the pain, frustration, and fallout from recurrent pericarditis.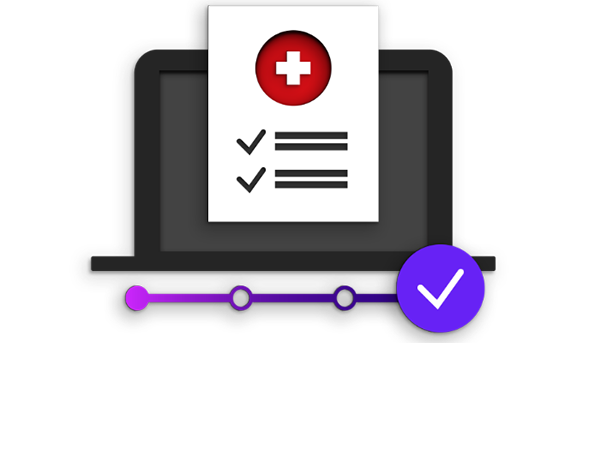 MAKE THE MOST OF YOUR DOCTOR VISITS
Download a guide to help facilitate productive conversations with your physician.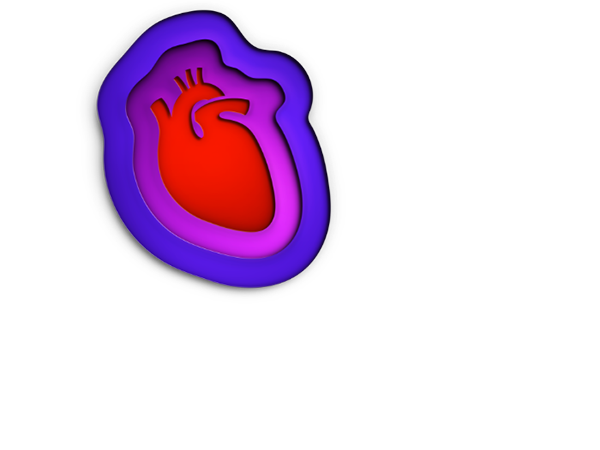 STAY UP TO DATE ON PERICARDITIS
We'll keep you informed as physicians and researchers learn more about recurrent pericarditis.